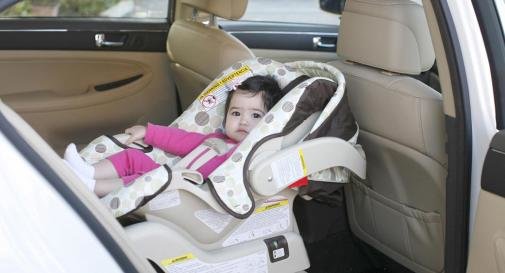 Traveling, vacationing or going on a road trip with your baby in tow is not easy, especially if you're a new parent. There are several challenges you will face whether you're prepping up for a day tour or going on a weekend getaway. There are a few easy tips and tricks to ensure that your baby is safe and sound when traveling. Careful planning will guarantee a successful and safe trip with your baby.
Traveling Safely By Airplane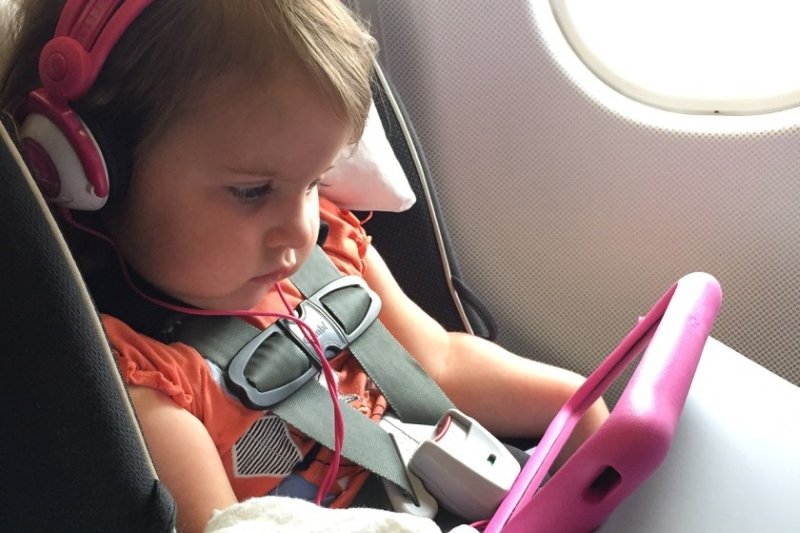 Strollers are allowed through gate-check and airport security. Bringing one can make your life easier especially when traveling with little kids.
Bring a booster seat or baby car seat or arrange for one where you're going. Airlines allow families with children or babies to bring car or booster safety seat as extra luggage. However, make sure to check your chosen airline's policies first, which you can find on their website.
Your baby is safest in a car seat that's suitable for his or her age, height and weight when you're on an airplane. Always check that your car safety seat is FAA-approved. You are not allowed to use a booster seat in the plane, but you can check it is extra luggage which you can use in rental taxis or cars. Most airlines don't charge additional fees for it.
Traveling Safely By Car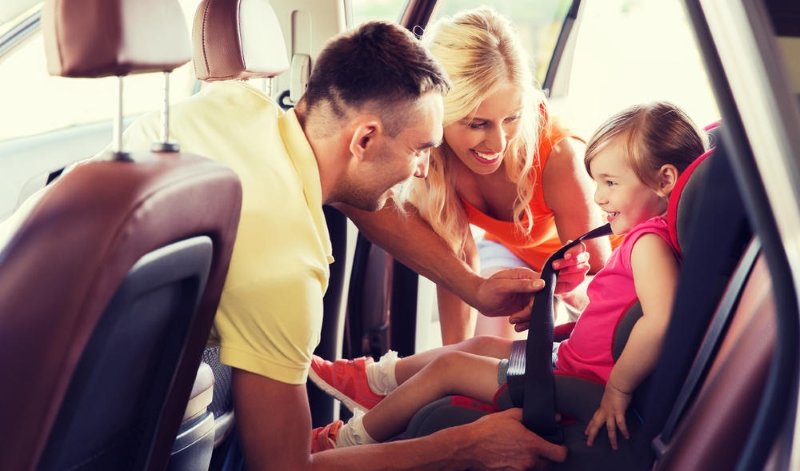 Any road travel can be dangerous. Make sure that your kids use safety car seats suitable for their age.
Always use a booster seat or a baby car seat when traveling with young kids or infants. Rear-facing baby car seats are ideal for infants or toddlers up to 2 years old. Once they've reached its maximum weight and height capacity, you should update to a forward-facing one. Kids aged 8 to 12 years old or have a height of 4'9'' and above should use a belt-positioning booster seat.
Never leave a child unattended inside your car even for just a second. A vehicle's temperature can reach a dangerous level within a few minutes, which can lead to a possible heat stroke.
Booster Seats Top List
Once your children reached the maximum height and weight limits of car safety seats, it's time to upgrade to a booster seat to ensure that they will be safe when traveling with you. There are plenty of cheap models out there that do not compromise quality. Here's a list of the top booster seat that will ensure your child's safety when traveling and will not put a dent on your budget.
Evenflo Harnessed Booster. This value for money booster seat is versatile and very comfortable to use. This long-lasting product can transition from a 5-point forward-facing harness into a booster seat, ensuring your little one will be safe everytime you're on the road.
Evenflo Booster Seat Big Kid AMP. This highly affordable booster seat is ideal for kids who grow up quickly. It comes with notable features such as height adjustment, different height positioning, a belt path for easy installation, and can transition into a booster without a back.
Mifold Booster Seat Grab and Go. Another highly affordable booster seat that's great for traveling safely with your child. This booster seat comes in a unique compact design, making it perfect when you're going on a vacation out of town or out of the country. It offers the same protection and comfort as a regular booster seat. You can also place it easily inside your luggage or backpack.
Graco Backless Booster Seat. Backless booster seats are less costly compared to a normal one and are usually intended for older children. This cheap model backless booster seat is highly rated and very affordable. It comes in different lovely designs and installation is easy. It also features a removable seat cushion which you can conveniently clean in your washing machine.